Fairfield Special Vehicle Operations (SVO)
SVO TECHNICAL CENTER
SVO's state-of-the-art facility is home to halo models, limited edition vehicles, bespoke personalization services and a dedicated paint facility, delivering high-performance derivative, ultra-luxury products. Additionally, we are the only SVO Specialist Centre in Connecticut.
DEMONSTRATION VEHICLES
Want to test drive a Land Rover SV vehicle? Our SV Specialist Centres offer access to Land Rover SV masterpieces with vehicles onsite.
EXPERT KNOWLEDGE
Thanks to their peerless product knowledge, our team of SV Sales Specialists are the perfect partners to help you craft your ultimate Land Rover vehicle.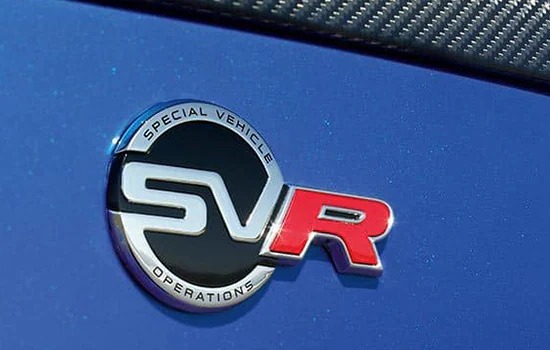 SPECIALLY TRAINED TECHNICIANS
SV vehicles are extra special and, therefore, require specialist attention to match. That's why our SV Specialist Centres employ the highest qualified Land Rover technicians only. Technicians at SV Specialist Centres receive enhanced training to ensure your vehicle receives the best possible care.

SVAutobiography - PEERLESS LUXURY
SVAutobiography's luxurious design, premium finishers and unrivalled comfort creates an unparalleled driving experience.
SVR - THRILLING SPORTS PERFORMANCE
SVR represents the pinnacle of Performance, taking our vehicles to new levels of power, handling and speed.
RANGE ROVER SVAutobiography
LONG WHEELBASE
Our most luxurious, powerful and sophisticated Range Rover ever.
RANGE ROVER SVAutobiography DYNAMIC
Designed for luxury performance.
RANGE ROVER SPORT SVR
The fastest Land Rover vehicle ever.
"At Special Vehicle Operations, our passionate team pushes the boundaries of performance, luxury and capability to meet and exceed the expectations of the most discerning Land Rover customers."
MICHAEL VAN DER SANDE
MANAGING DIRECTOR - SPECIAL OPERATIONS
Learn About Land Rover Special Vehicle Operations in Fairfield CT
You're probably already aware of the many luxury vehicles within the new Land Rover lineup. And you're probably already aware that here at Land Rover Fairfield, we carry them all, from the Land Rover Discovery Sport to the Range Rover Velar to the Range Rover Evoque and more.
Did you know that Land Rover also makes several limited-edition models for the most discerning drivers from Westport CT and beyond via the Special Vehicle Operations Program, or SVO? Learn more about what SVO can offer you, below.
What Is Land Rover SVO?
Land Rover Special Vehicle Operations is Land Rover's exclusive internal vehicle customization and performance division. Dedicated to producing Land Rover and Range Rover vehicles of only the highest caliber luxury, safety, and performance capability, the SVO division is your premier outlet for bespoke luxury SUVs in and around Norwalk CT.
SVAutobiography vs. SVR
The Land Rover Special Vehicle Operations division produces two main categories of vehicles, plus several limited-edition models and bespoke vehicles. The two main categories of vehicles, though, are:
SVAutobiography: Land Rover SVAutobiography vehicles provide premium luxury accommodations and unique interior and exterior finishes. Long wheelbase options offer increased comfort for second-row passengers, and re-tuned engines offer enhanced performance.
SVR: Land Rover SVR vehicles represent the finest of what Land Rover has to offer from a performance and off-road perspective. From the chassis to the exhaust system to the exterior design and interior seating surfaces, choosing an SVR SUV provides you a sporty driving experience unlike any other.
Your Land Rover SVO Luxury SUV Choices
Ready to explore your Land Rover SVR options? Here are the most popular SVO vehicles.
Range Rover SVAutobiography LONG WHEELBASE
If the Land Rover Range Rover is the pinnacle of the entire Land Rover model lineup, then the Range Rover SVAutobiography LONG WHEELBASE is the very apex of said pinnacle. This Land Rover luxury vehicle provides superior sophistication, unique interior and exterior options, and unparalleled luxury.
Range Rover Sport SVR
The Range Rover Sport SVR is the fastest Land Rover vehicle available to you, making your Milford CT area travels that much more engaging. Taking the already-aggressive styling and capability of the Range Rover Sport to the next level, there's nowhere the Range Rover Sport SVR can't take you.
Range Rover SVAutobiography DYNAMIC
The Range Rover Velar SVAutobiography DYNAMIC offers refined accommodations and racy performance that makes it a compelling upgrade versus the already-luxurious Range Rover.
Other SV Vehicles & Services
From Range Rover Sentinel armored vehicles with bulletproof glass, interior protection cells, and an emergency escape system, to bespoke SV services that allow you to tailor your specific Range Rover SVO vehicle to your exact liking, the SVO program offers several other unique services & options worth exploring.
Learn More: Contact or Visit Us Today
Want to learn more about the Land Rover SVO Program & your SVO options here in Stratford CT and nearby? Don't hesitate to reach out to us here at Land Rover Fairfield for additional SVO information.
MAKE AN INQUIRY