LAND ROVER DEALERSHIP IN FAIRFIELD, CT
Land Rover Fairfield is a family and locally owned Land Rover dealership that has been serving the Fairfield area since 2001. We're passionate about our community, which leads us to serving our customers with integrity and a friendly experience. In addition to our professional staff, one of the many things that makes Land Rover.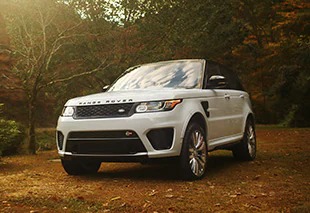 Land Rover dealership is conveniently located near Westport, CT
When you're buying a luxury vehicle like the ones offered here at Land Rover Fairfield, you expect a luxury-level dealership experience. You'll find that here, starting with our dedicated team of automotive experts. Furthermore, our online resources help you get things done from the comfort of your own home so that when you stop in to see us, you'll be ready to simply get behind the wheel to start your Land Rover experience. If you are looking for a Defender, Discovery Sport, Range Rover, Range Rover Evoque, Range Rover Sport, then browse our inventory online or stop in to see our inventory in-person.
Our dedicated team also extends to our service department, which further delivers that luxury-level experience. Not only is this done through top quality maintenance completed by qualified service technicians, but it's also done through some of our services designed to make vehicle maintenance hassle free. For example, we offer loaner vehicles to those having their vehicle serviced, as well as complimentary valet pick-up and delivery for service.
We're here for whatever you need
As we like to say, why buy or service your Land Rover anywhere else? Here at Land Rover Fairfield, you have online resources to make the car buying process a breeze. When you do stop into the dealership, whether it's to get a new Land Rover or to have service performed on your existing auto, our automotive professionals will guide you through every step of the process.
So like we said, take a look around the website to find the resources you need. When you're ready, get in touch with us here at Land Rover Fairfield. Whatever your needs are, whether it's getting approved for financing, finding a specific model or getting service issues diagnosed, our team is on hand to make your dealership experience one-of-a-kind. We look forward to meeting you and welcoming you to the Land Rover Fairfield family.